Assalamualaikum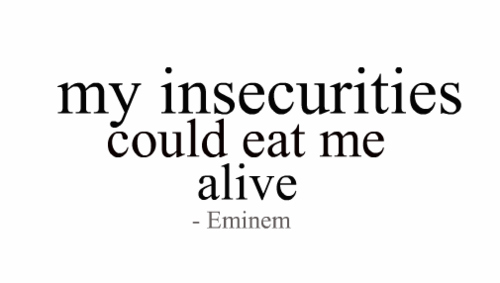 Hi I want to make a confess. Well aku ni sebenarnya jenis yang insecure juga lah. Insecure tu ada banyak perkara. Contoh ;
" Peh asal ah dia ni lagi cantik dari aku? kulit dah lah flawless "
- insecure every girls. lumrah ok
" Pandai gila ah. kenapa otak dia genius sangat do. "
-bila masuk kelas pandai sentiasa rasa insecure macam ni. aku sudah biasa hahah
" ramainya suka dia. kenapa wehhhh?! "
- er i don't know

" Hmm, untunglah kaya. Dah lah pakai Iphone 6 "
-membezakan kekayaan seseorang.


" kenapa aku tak sama macam dia?!!!! "
-insecure melebih dalam diri
Dan banyak lagi lah. Wahaa
Basically, sifat insecure ataupun rasa rendah diri pada diri sendiri ni disebabkan oleh rasa tak bersyukur. memang betul sangat lah tu. aku pun kekadang compare diri ni dengan orang lain yang lagi hebat ah daripada kita. memang ah rasa diri ni tak cukup bagus . hmph, tapi bila kita compare dengan mereka yang lebih teruk fortune baru lah rasa bersyukur sangat. Haa memang betul pun. Serious weh I'm not supposely force myself to be others. I should make myself better :) .
Conclusion di sini, insecure tu memang akan ada. cuma, benda tu untuk menjatuhkan diri kita ke atau untuk memperbaiki kita ke arah lebih baik? kira motivate lah. aku pun perlu rasa bersyukur dengan diri sendiri dan usaha lebih lah dari classmates yang lain. Wahaaa